Air Charter Service Provides Lithium Battery Cargo Charters
Transporting lithium batteries?
Lithium batteries are sensitive goods with unique challenges, and transportation of lithium batteries is our specialty. Air Charter Service can ensure that your cargo reaches the destination safely.
Our cargo charter team is experienced, familiar with the latest regulations of the International Civil Aviation Organization and the International Air Transport Association, and can provide a variety of professional aircraft through high-quality channels to reach global airports; this also means that we can use personalized solutions to Your dangerous goods are smoothly shipped to all parts of the world. We can assess all potential risks, and pay attention to all logistics links, such as ensuring that every package is properly labeled, arranging flight landing rights, and diplomatic entry permits.
If you have any questions about the transportation of lithium batteries or other dangerous goods or need a charter solution, please contact us +852 2167 1818.
WHY ACS FOR LITHIUM BATTERY CHARTERS?
Global coverage, local knowledge: With 27 offices around the world, including fully-staffed operations in Hong Kong, China and Australia, we combine global buying power with knowledge of local markets and their regulations relating to transport of dangerous goods.
Experience: We've been providing air cargo solutions for more than 25 years and now successfully complete in excess of 10,000 charter contracts a year
Expertise: All of our account managers have undergone intensive training and spent time on the tarmac so that they understand exactly what it takes to manage a dangerous goods charter from start to finish
Choice and access: We have access to more than 50,000 aircraft worldwide and provide access to airports scheduled services cannot
24/7 availability: We're available all day, every day to provide you with solutions and support for your lithium battery transport requirements
Personal service: Your dedicated charter expert is available 24/7 to assist you with any requirements you may have.
ENQUIRE NOW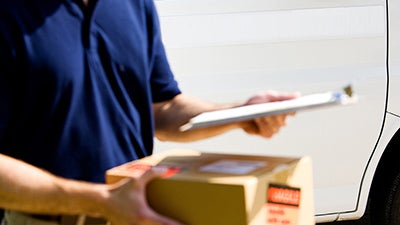 FORGOTTEN SOMETHING?
OUR ONBOARD COURIER SERVICE CAN HELP.
Air Charter Service offers a personalised hand-carry service with an experienced courier accompanying a time critical consignment door-to-door from collection to delivery.
FIND OUT MORE
OUR RANGE OF CARGO CHARTER SERVICES
DEDICATED ACCOUNT MANAGERS
NO OBLIGATIONS
30+ YEARS EXPERIENCE
AVAILABLE 24/7