Why cargo charter is the solution to the scheduled capacity problem
With continued disruption to scheduled services severely impacting the capacity for cargo, a cargo charter could be the ideal solution.
Everyone knows that scheduled airlines have suffered hugely during the Covid-19 pandemic, with flights still down around 40% in the first week of January 2021 compared to January 2020. But what you might not realise is the knock-on effect this has had on cargo transportation.
Scheduled services typically have dedicated belly space for cargo, with sections of the hold that aren't required for customer luggage filled with goods bound for the final destination.
But with many scheduled flights still grounded thanks to coronavirus-related travel restrictions and most of the limited remaining capacity earmarked for urgent medical supplies, standard cargo has been in danger of being left high and dry.
Dan Morgan-Evans, Global Cargo Director at ACS, warns that: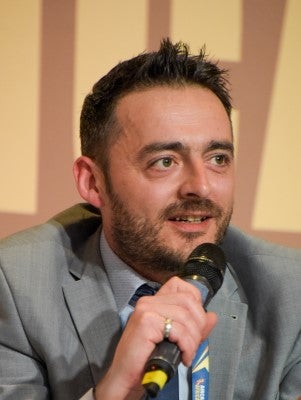 industries will likely have to contend with continuing very high general air cargo charter rates due to Covid-related global demand, which started with aircraft to fly PPE, then testing kits and now vaccines. That is likely to be the case at least until more passenger aircraft bellyhold capacity becomes widely available.
And with passenger services not expected to return to pre-Covid levels for the foreseeable future, plus continued post-Brexit uncertainty and ocean freight supply chain issues making it difficult to ship cargo by road and sea, freight forwarders have had to think outside the box in order to keep shipments moving.
This has led to the emergence of private cargo charter as a reliable and flexible alternative to belly freight, with the trend set to continue throughout 2021 and beyond as scheduled services recover.
When the sharp rise in demand for cargo charters initially outstripped freighter availability, many carriers began transporting lightweight cargo in the empty cabins of passenger aircraft, removing seats and securing boxes to seat tracks on the floor with cargo nets. ACS arranged our first such charter in March 2020, moving PPE from Shanghai to Bratislava in the hold and cabin of a Boeing B787-9.
For larger shipments such as automotive equipment and machinery, many grounded passenger aircraft have been converted into freighters (dubbed "preighters") to meet skyrocketing demand. Aerospace data analyst Antoine Fafard expects this trend to continue with 1,000 freighters entering the market by 2030; most of them passenger conversions.
A year on from the start of the pandemic, what began as a stopgap has now become the new normal for cargo transportation. At a time when industries have found themselves blindsided by belly freight suddenly grinding to a halt, the personalised service and trusted expertise that come with cargo chartering make it a welcome solution.
"With so much uncertainty around when scheduled capacity will fully recover from the effects of the pandemic, our customers view cargo charter as the most reliable, flexible and cost-effective solution for transporting vital cargo around the world," says Morgan-Evans. "For now, it looks like cargo charter is the best way to keep supply chains moving during this global crisis."
To find out more about cargo charter and receive a personalised quotation, call our experienced brokers now on +44(0)20 8339 8555.